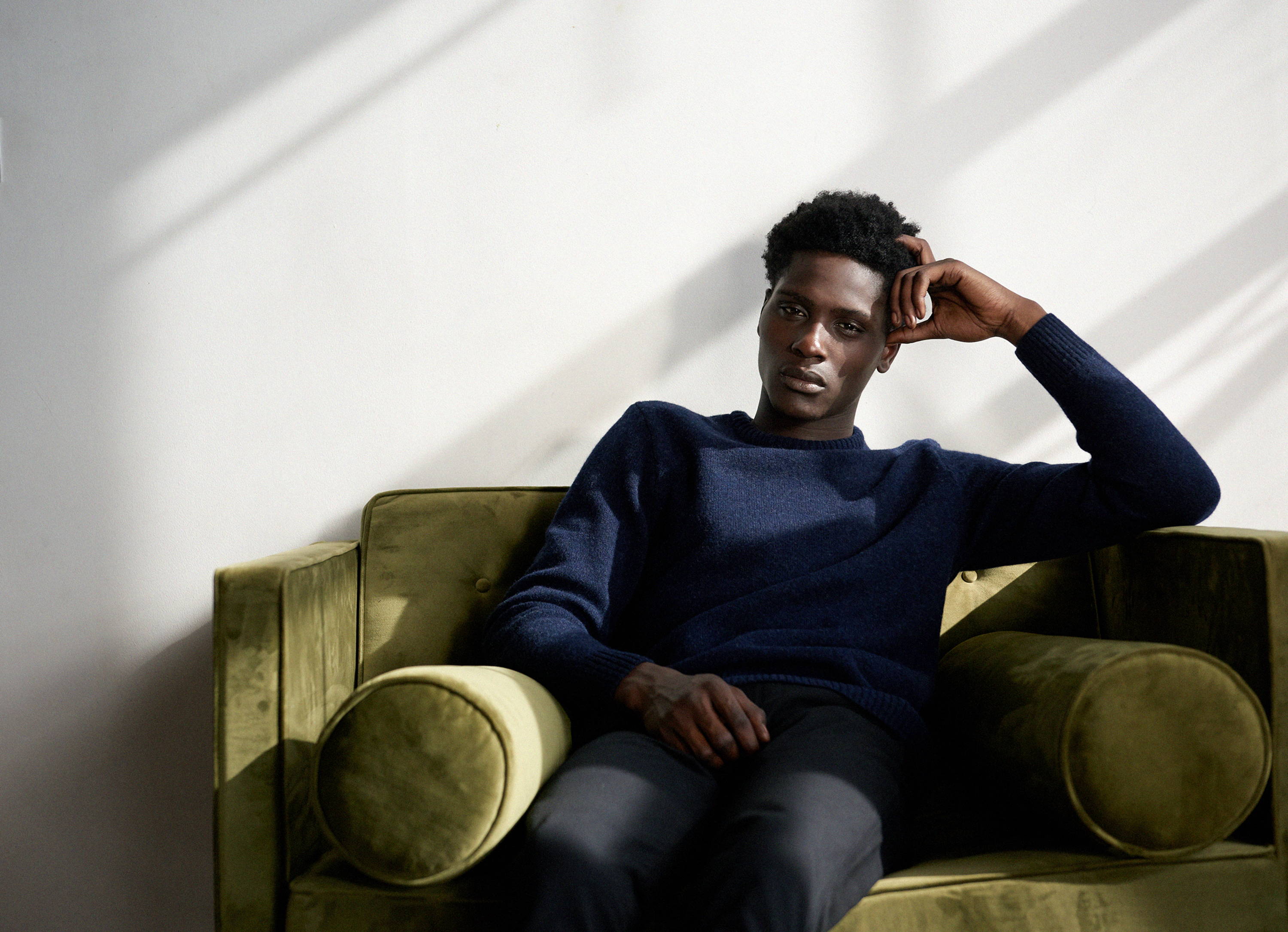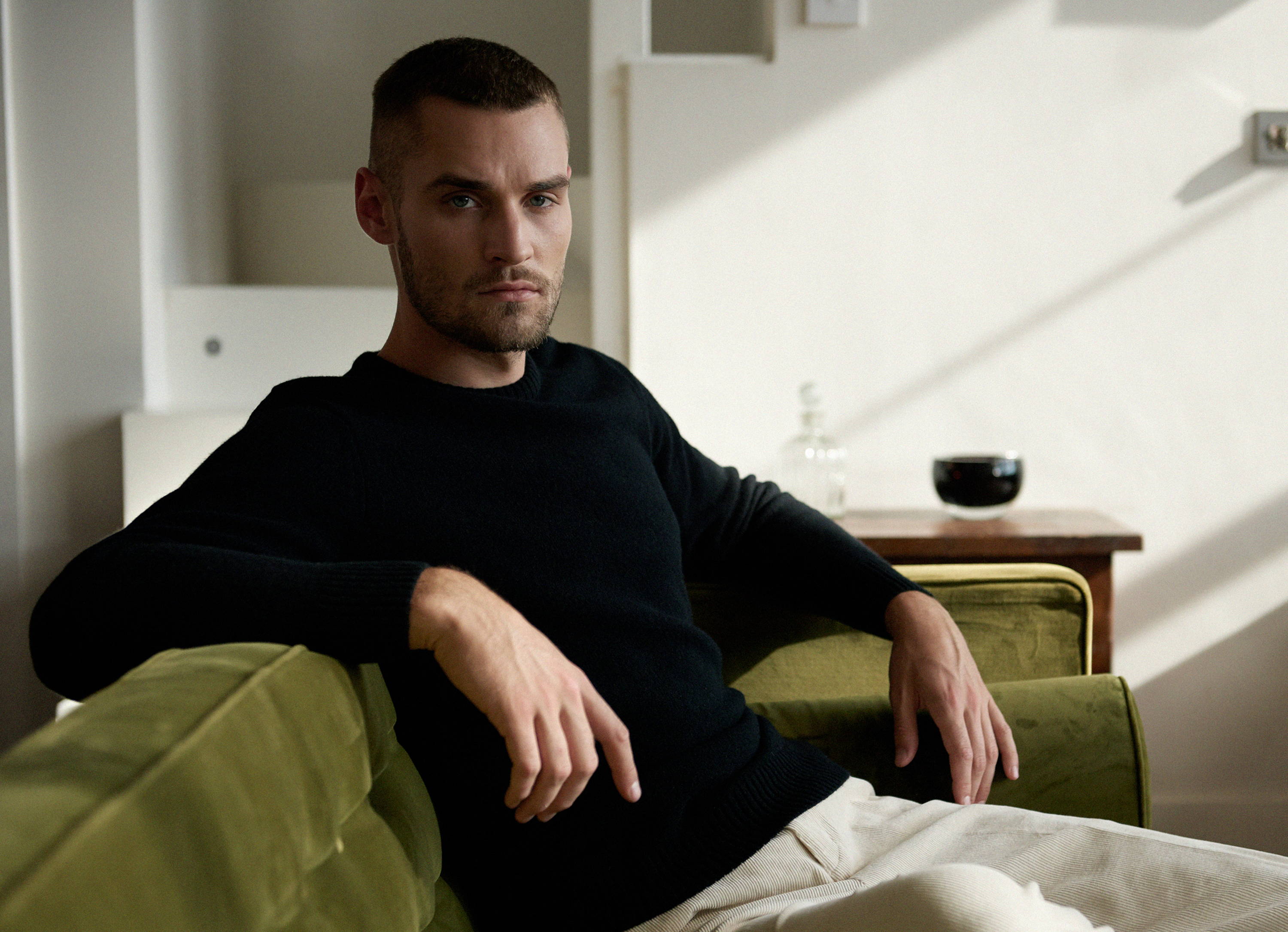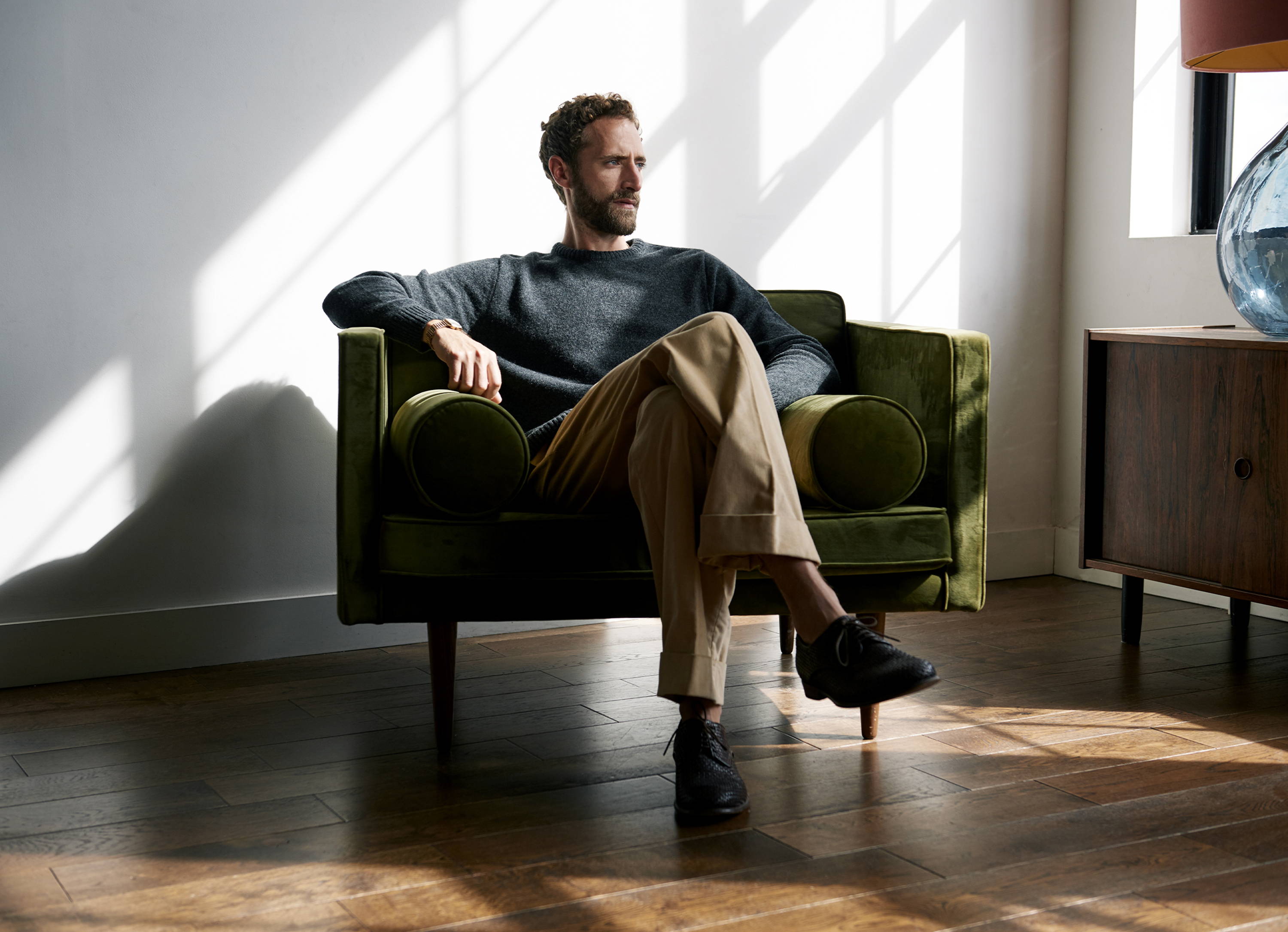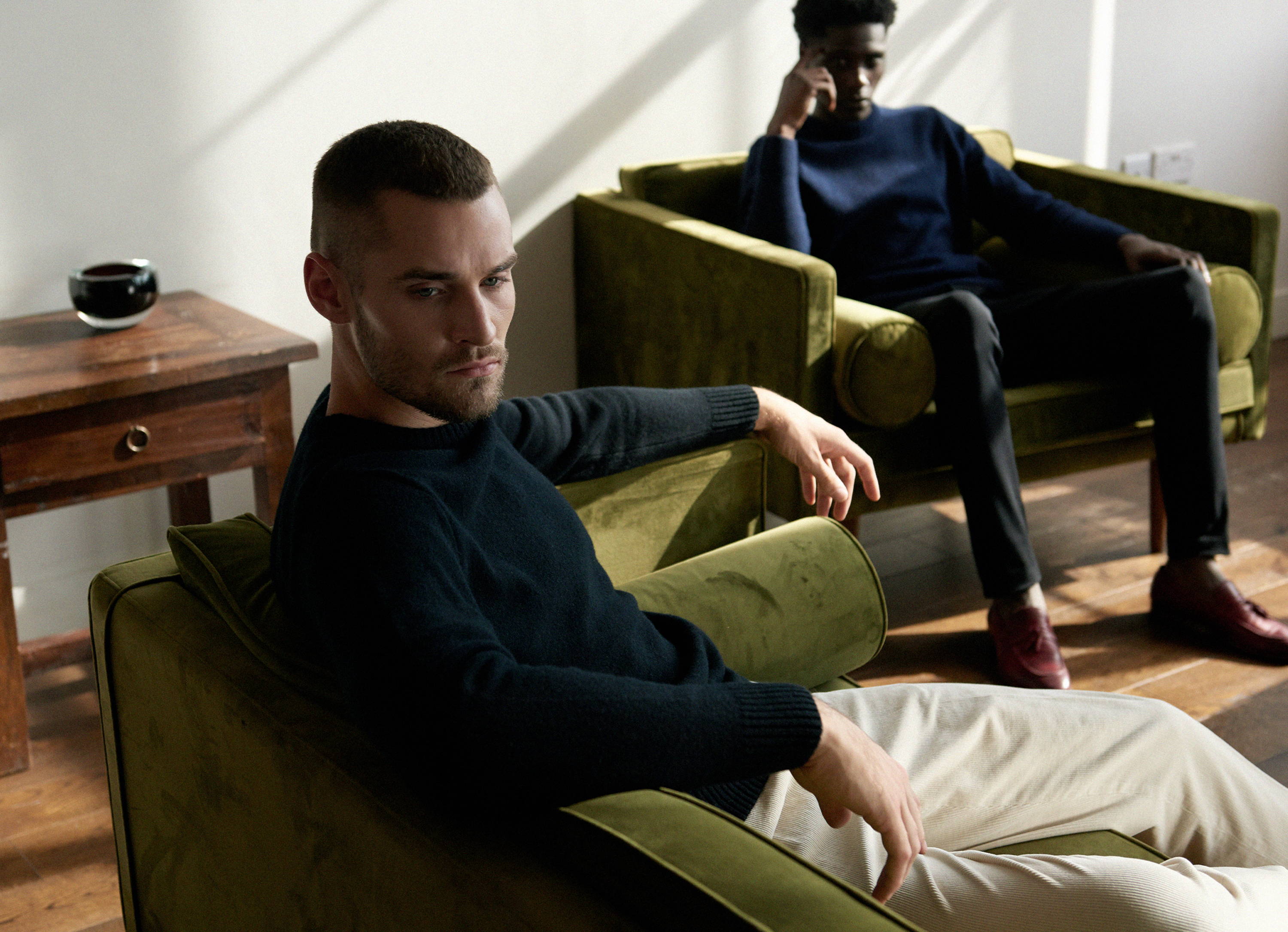 ---
the elgen
lambswool sweater

---
get yours with
20% off when
you pre-order today
---
---
estimated delivery week of
---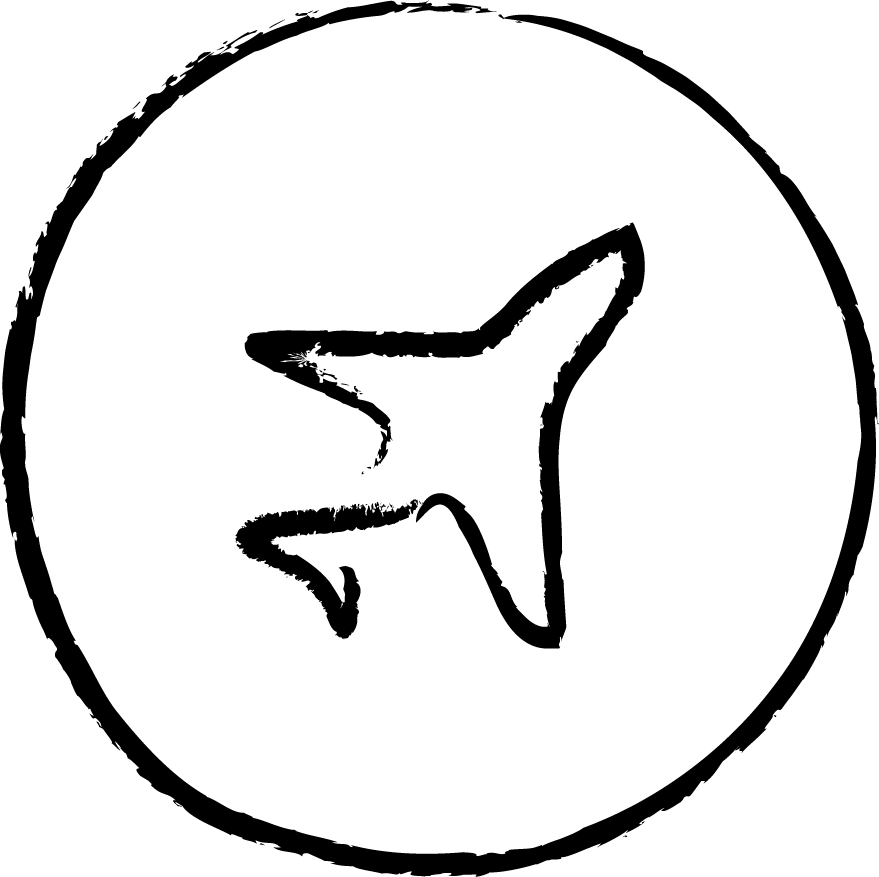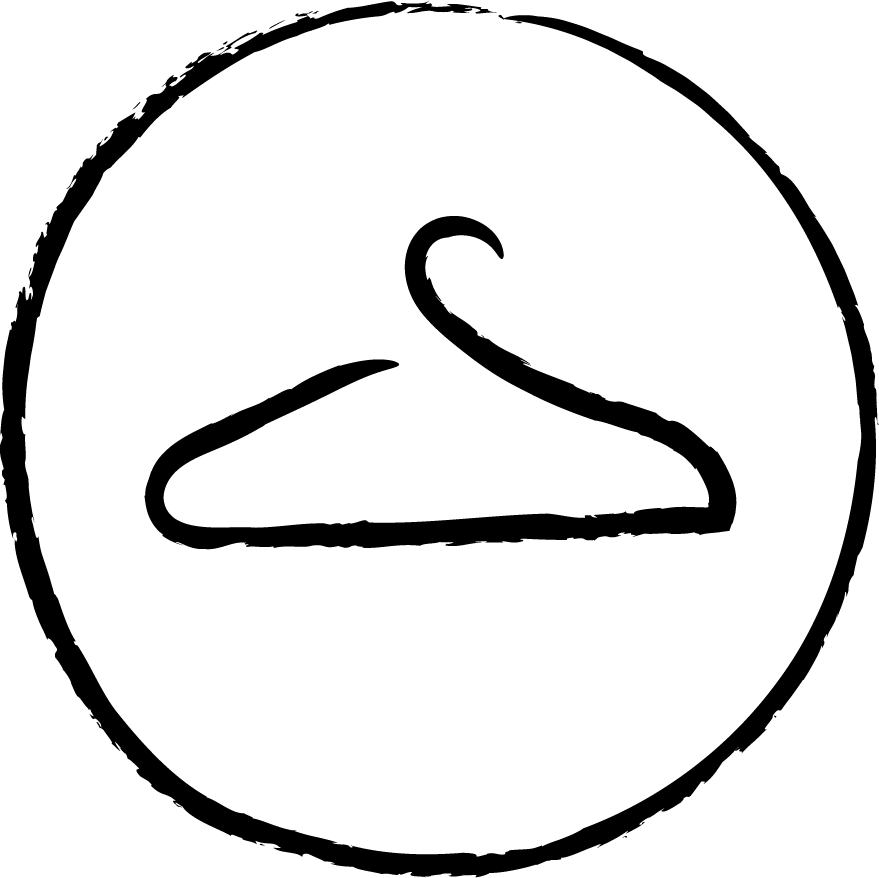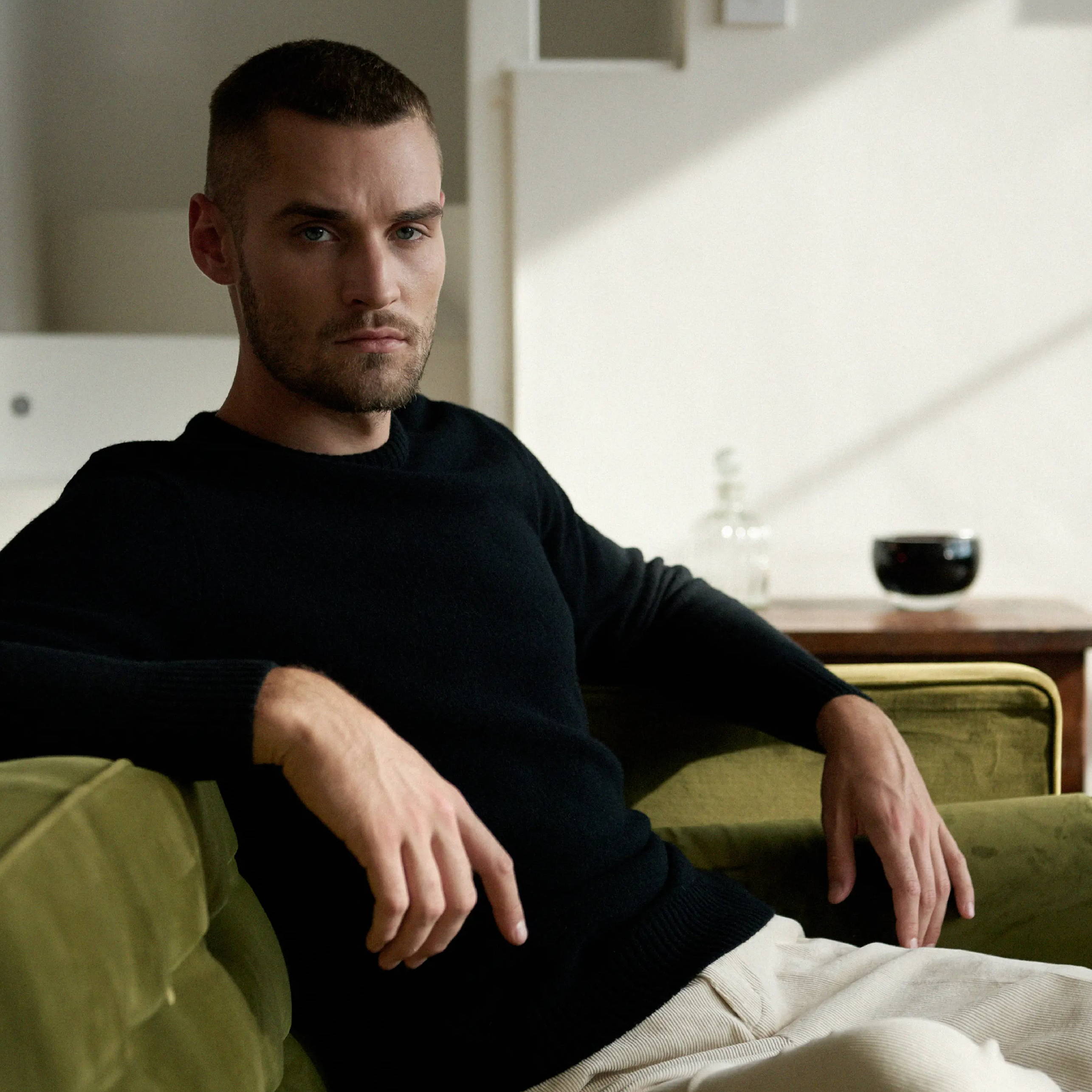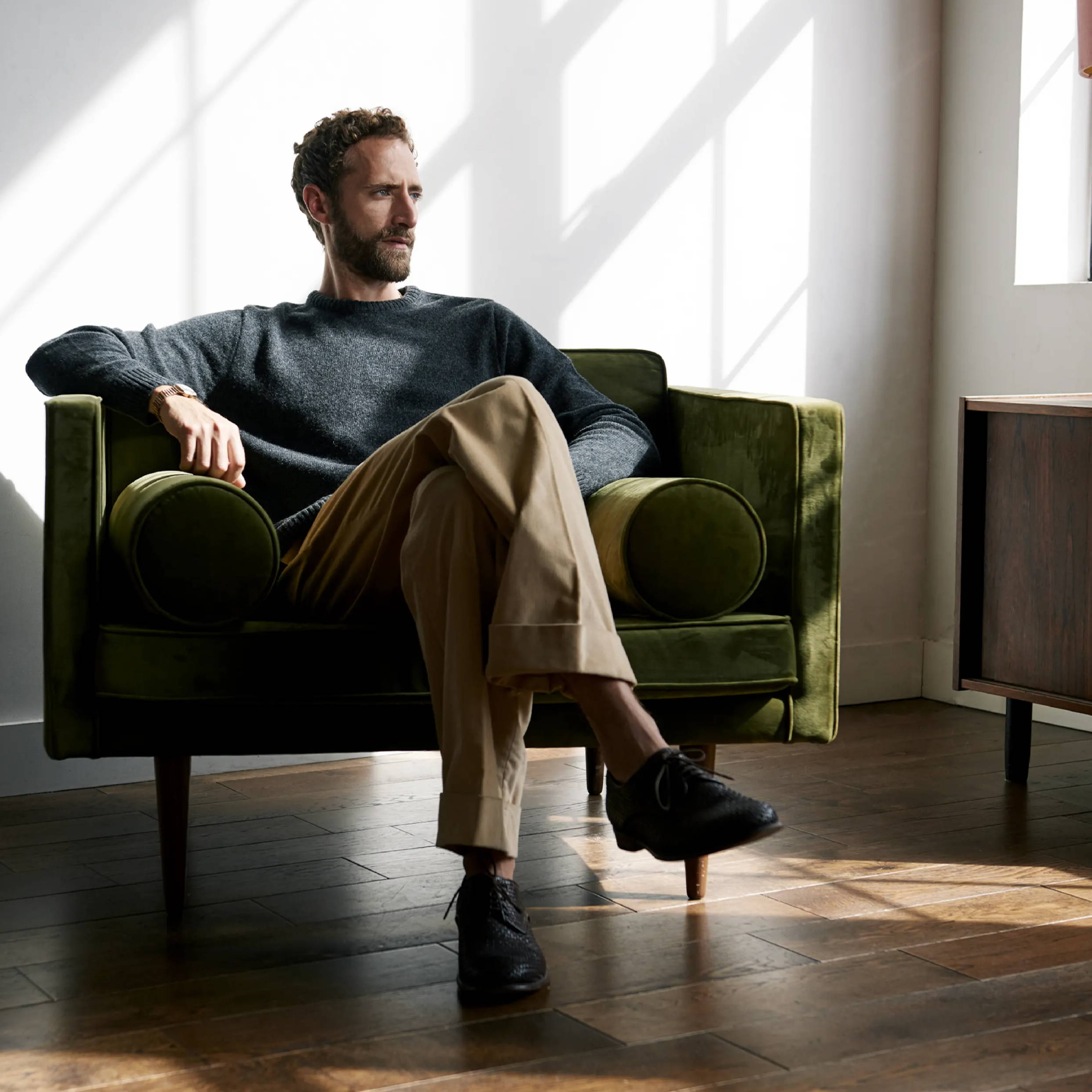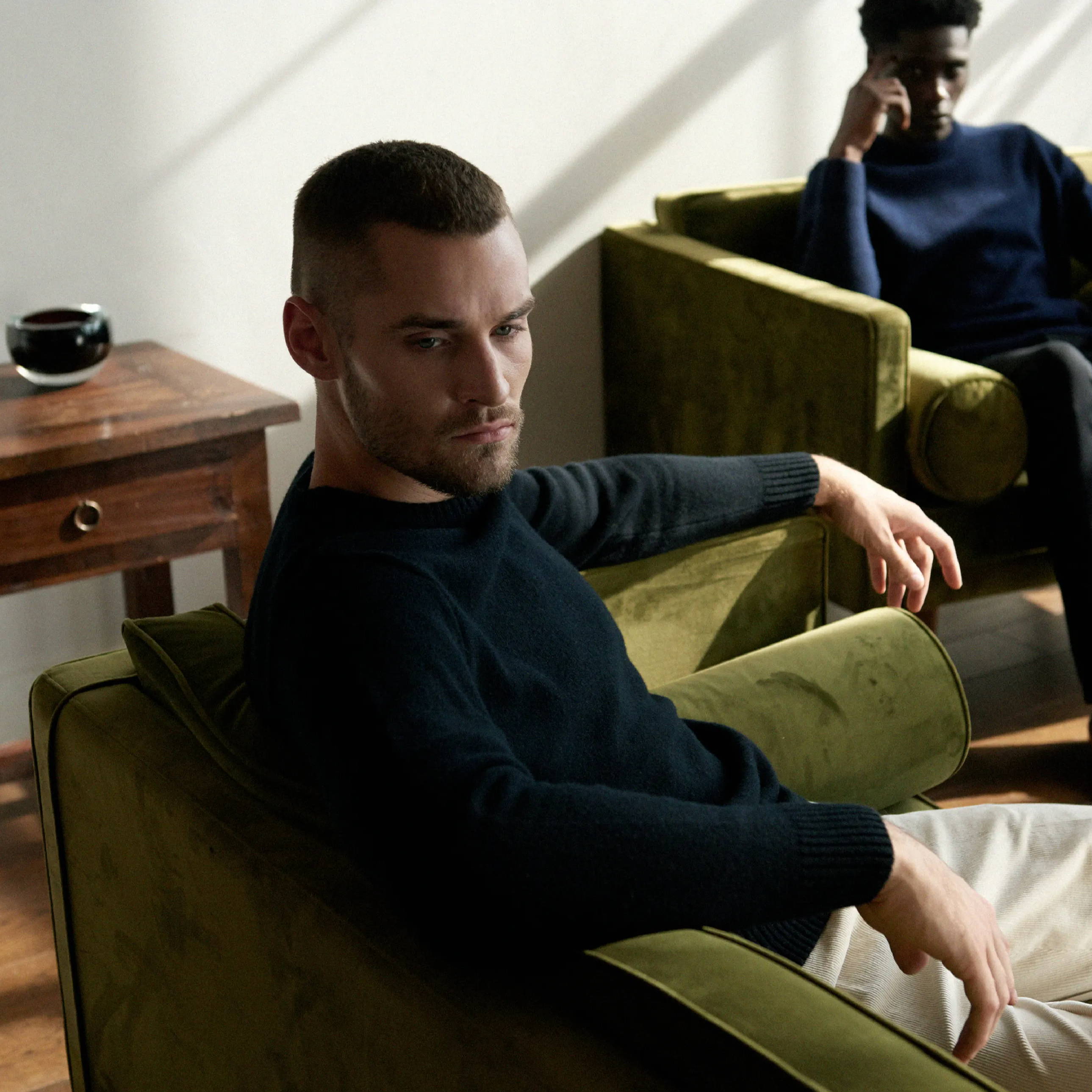 ---
the elgen
lambswool sweater

---
get yours with
20% off when
you pre-order today
---
estimated deliver week of
December 13th
---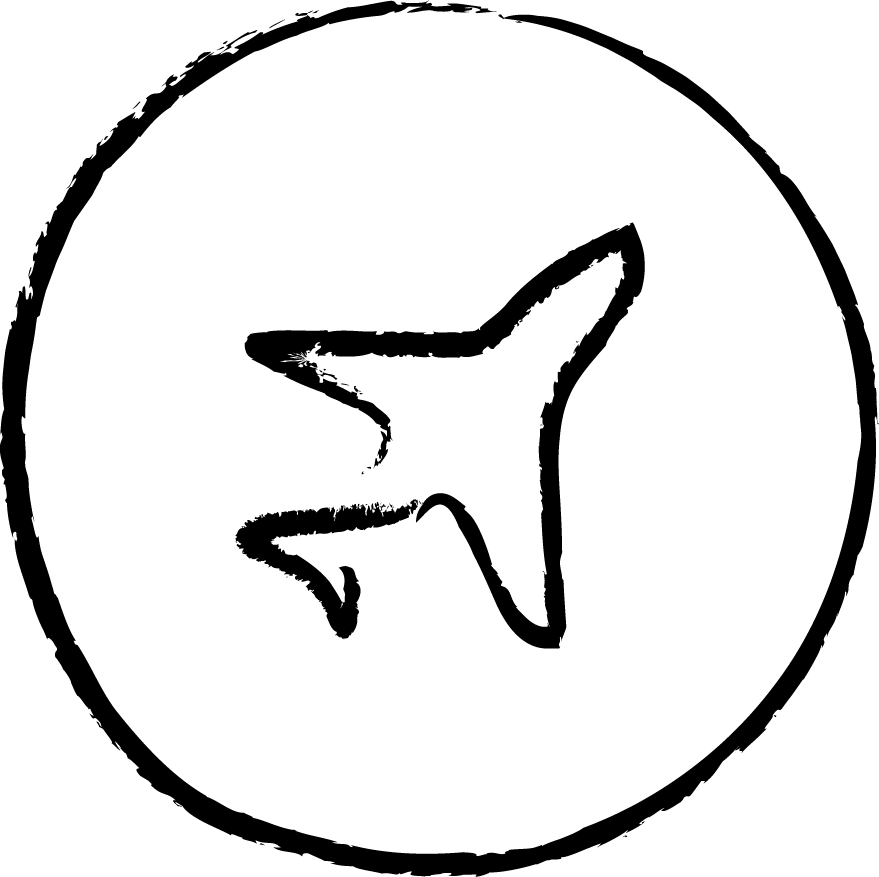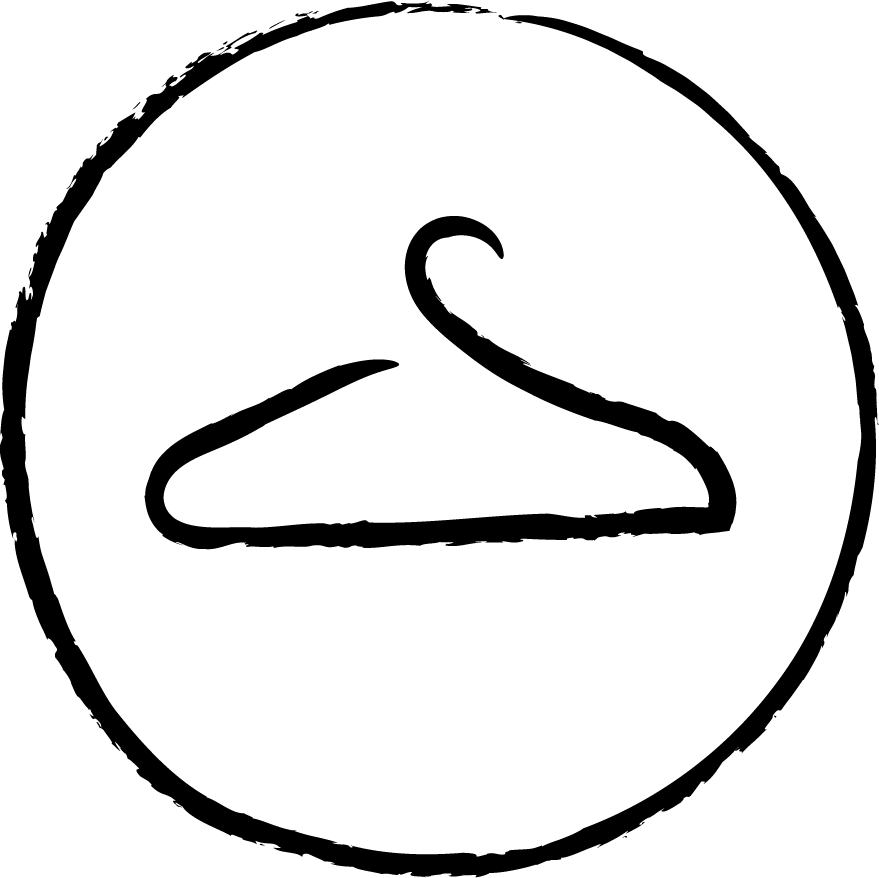 ---
---
100% British Made
Lambswool Sweater

The sweater you need, the
quality you want.
---
---
Let's start with the
best wool
In the colder months of a British winter you want a wool that will be warm, hard-wearing and long lasting, but still comfortable.

That's why we've sourced some of the very best Lambswool we could find.

We turned to the experts at Z Hinchcliffe and Sons in Yorkshire.

They've been spinning yarn from sheep since 1766, so they know what's good, and their experts told us to trust their Merino Lambswool 2-ply yarn.

---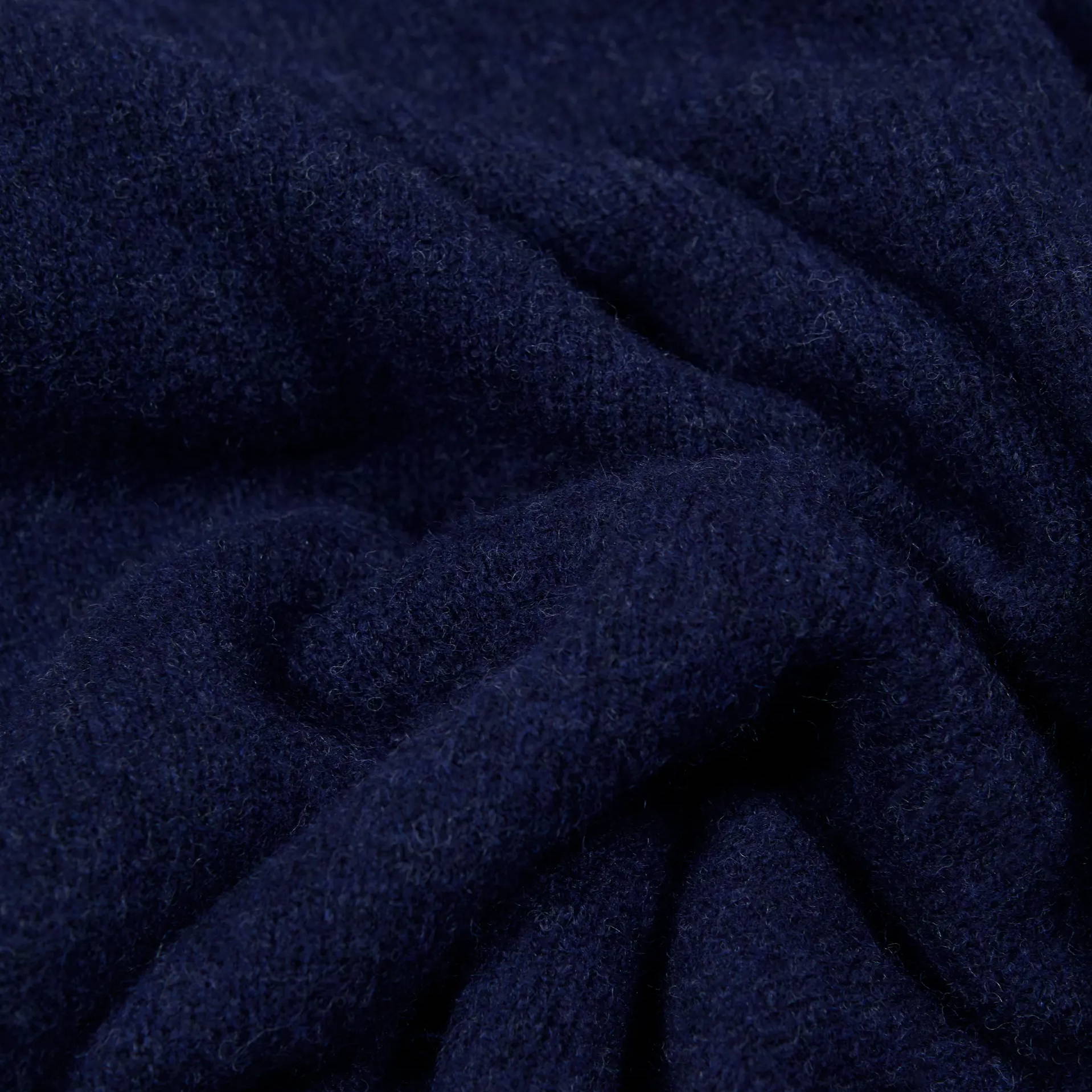 ---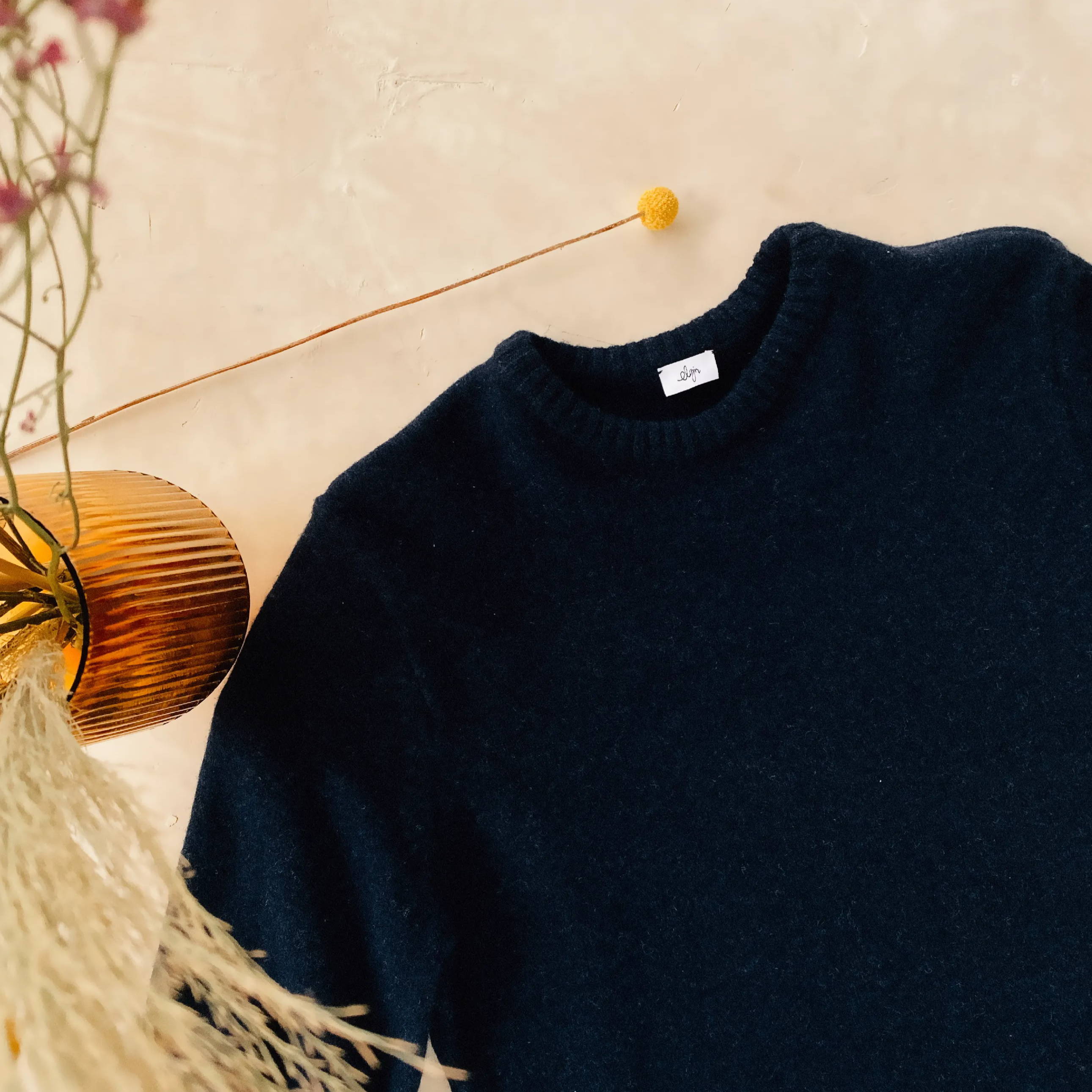 ---
---
Lambswool from a
Merino sheep…
Hinchcliffe's core values are to spin the finest quality yarn from the finest quality wool.

That's why the wool in our Lambswool sweater is sourced from Australian Merino sheep, especially bred to give the softest and finest wool.

All the yarns we use are from the first shearing of the lamb and are mulesing free for the welfare of the flocks.

Spun using industry leading techniques to ensure the softest and most luxurious lambswoool available today.
---
---
---
---
Comfort, durability
and sustainability
Lambswool is inherently sustainable.

It is naturally renewable, making it friendly to the environment and can be recycled as it is both compostable and biodegradable.

The 100% merino lambswool in our sweater is a fabric that can breathe, is elastic and gives natural odour and temperature control.

It's also warm and comfortable and the natural resilience in the yarn passed on from the hardy sheep ensures they are hard wearing and very durable.
---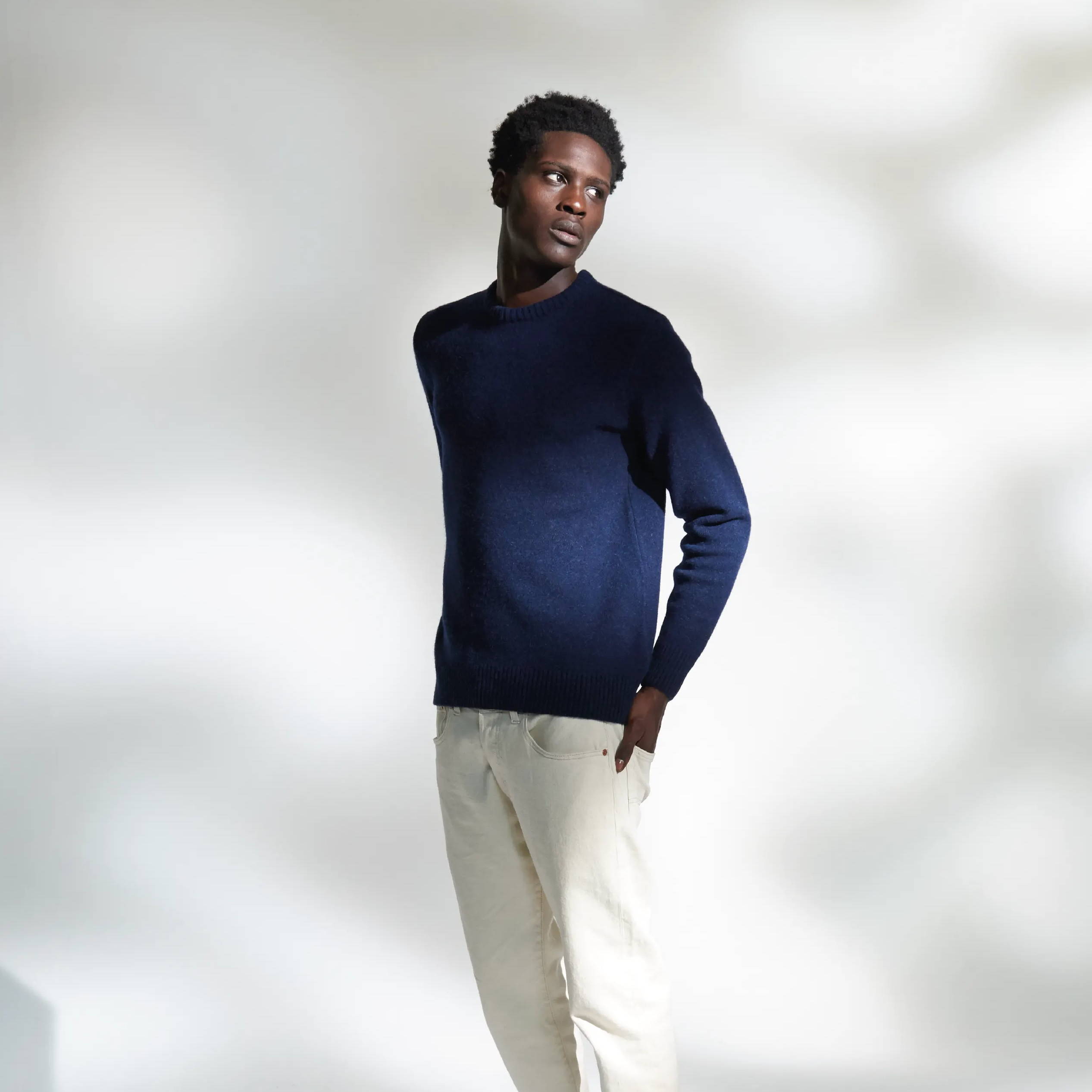 ---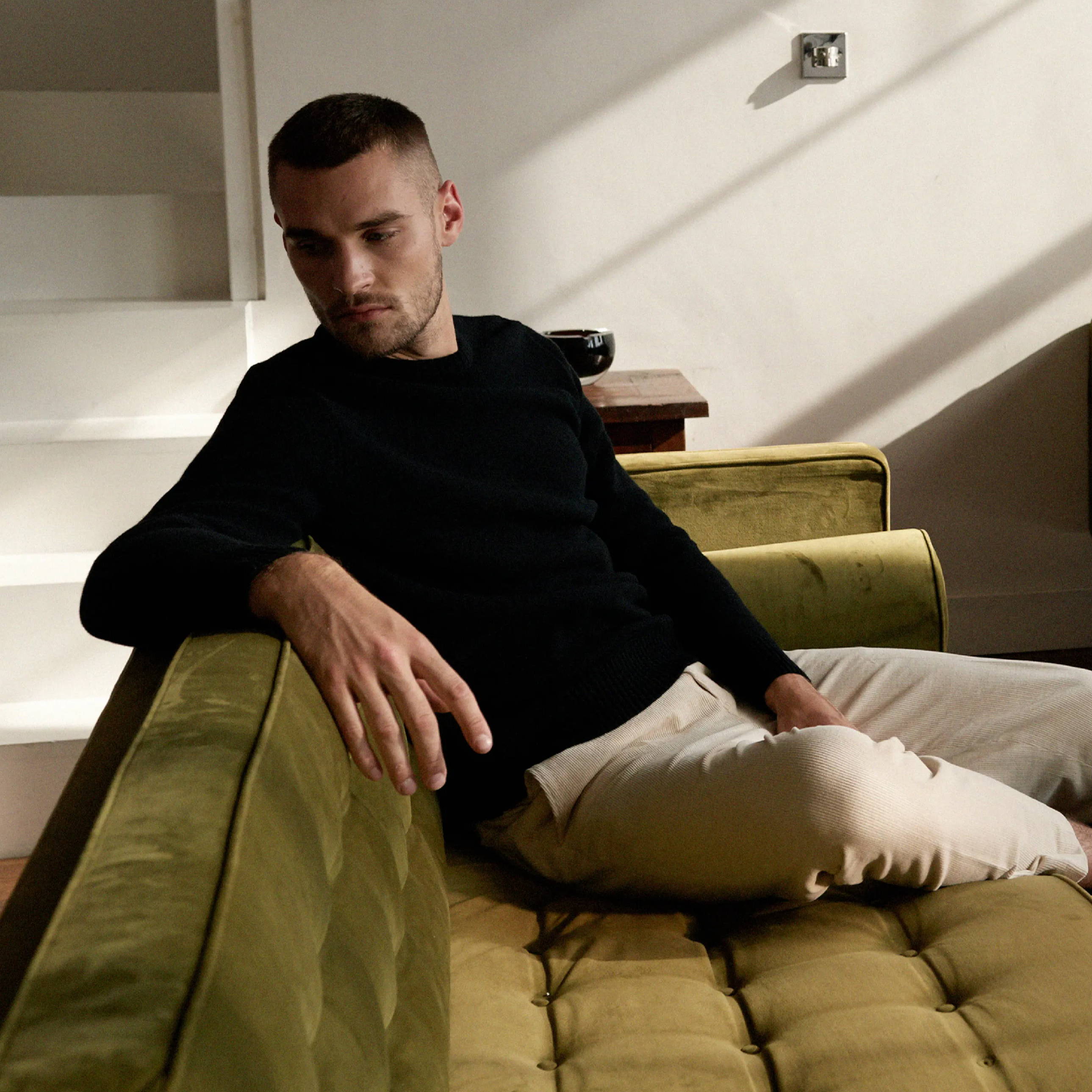 ---
---
Made in England, by
trusted partners
We're committed to making your clothes in the UK wherever possible.

Once the raw wool arrives in the UK, every step of the process of making your lambswool sweater is made by trusted and renowned experts.

From the Yorkshiremen making the yarn to the family run factory of artisans in Leicester who knit the 'fully fashioned' panels to ensure the right tension and avoid wastage and then sew the panels by machine and hand link to ensure a perfect quality finish.

It's all done here.
---
---
---
---
Fit, finish and
made to last
In the lambswool sweater we've relaxed the Elgen cut, just a little, to make sure that your cold weather favourite fits just right.

Neither too loose nor too tight. And the length sits in the right place, just a touch below the waist of your trousers, but long enough so it won't ride up when you stand or reach.

The collar has just a touch of added depth and the cuff and hem have a seamless rib detail.

And, the quality of the yarn means that it won't shrink or lose its shape and is resistant to pilling.
---
---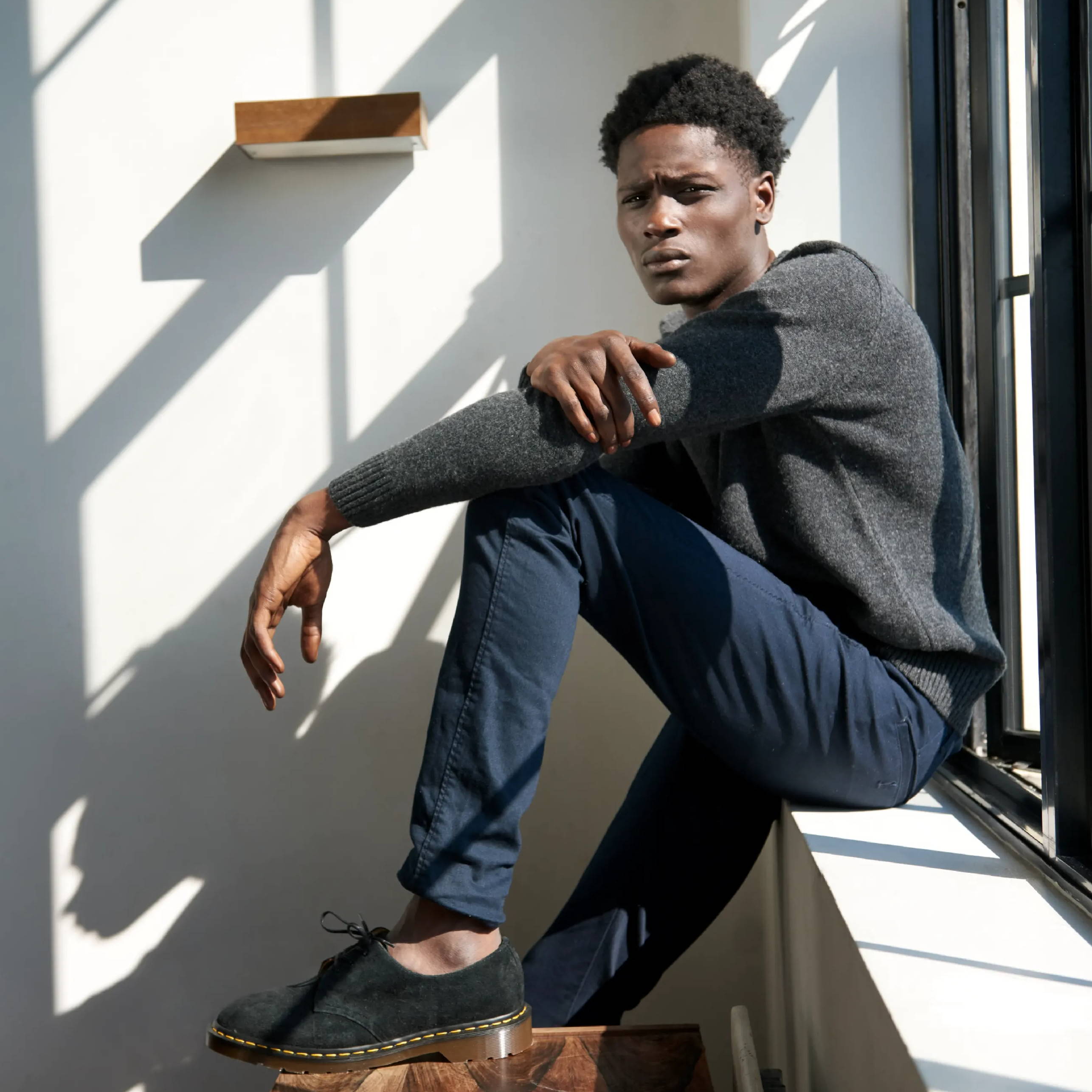 ---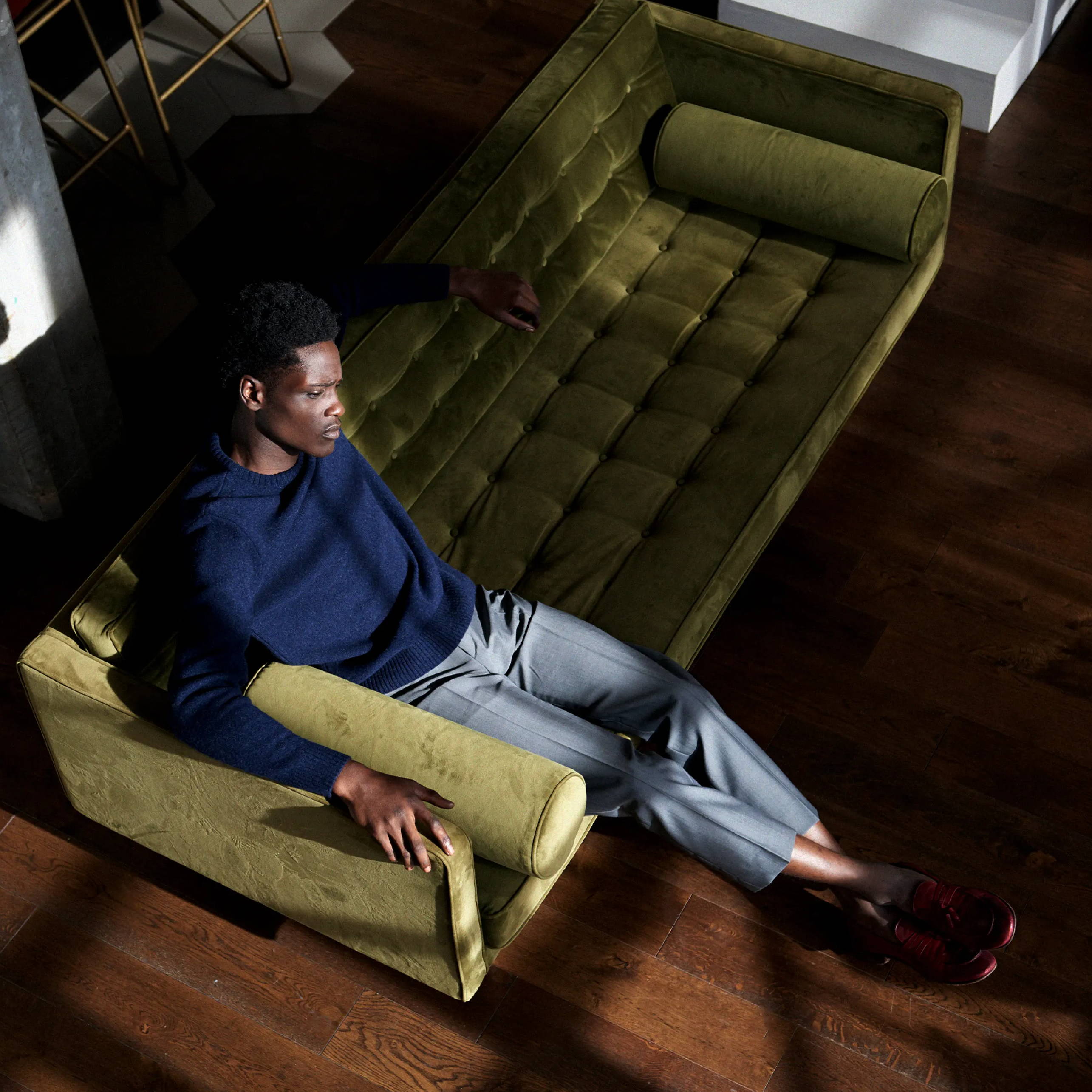 ---
---
The lambswool sweater is a mid-weight top layer that fits perfectly over a T-shirt or shirt, but because the wool is soft enough, it can be worn next to the skin as a single layer.

It is also the perfect layering piece when you need a little more insulation.

This makes it a very versatile hard working piece that is perfect from Autumn through to Spring, whether in a smarter outfit for work or lounging around when you're off duty, having fun.
---
The perfect sweater from
Autumn to Spring.
… ready for the
office, or the pub.

---
We've been 'wear testing' these for a year to make sure they hold up to our promise and we're glad to say they've exceeded our expectations.

But, it's not just us.
A couple of lucky Elgen aficionados have had their hands on the final pre-production samples for a few weeks and have reported back:


"It's a keeper. I can't wait for the weather to turn so I can wear it every day.
Brilliant addition to the Elgen bits in my wardrobe."

"Much softer than I expected from a lambswool. Still a hint of sheep, but just not scratchy or itchy.
I love it."

"Just as good as I've come to expect from you guys. Thanks for having me test one of these.
It's perfect."
Drop us an email on
hello@elgenclothing.com
if you'd like to apply
to be part of our
new product testing team.

---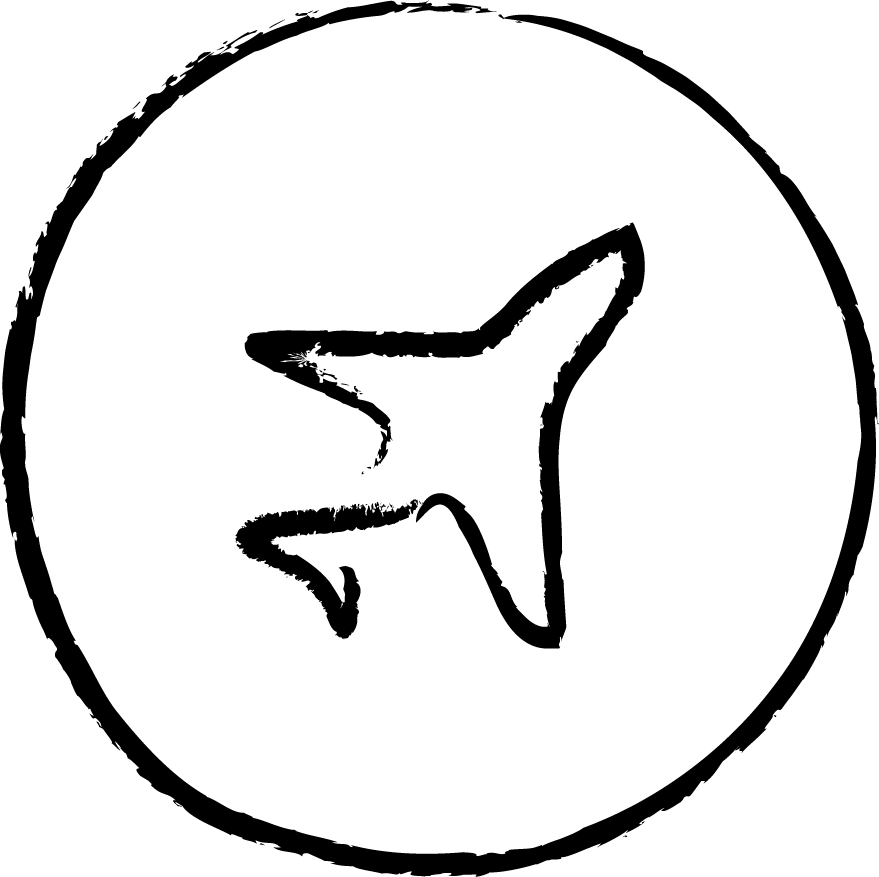 Shipping in the UK is free.
If you're outside the UK,
the cost of shipping is calculated at checkout.
---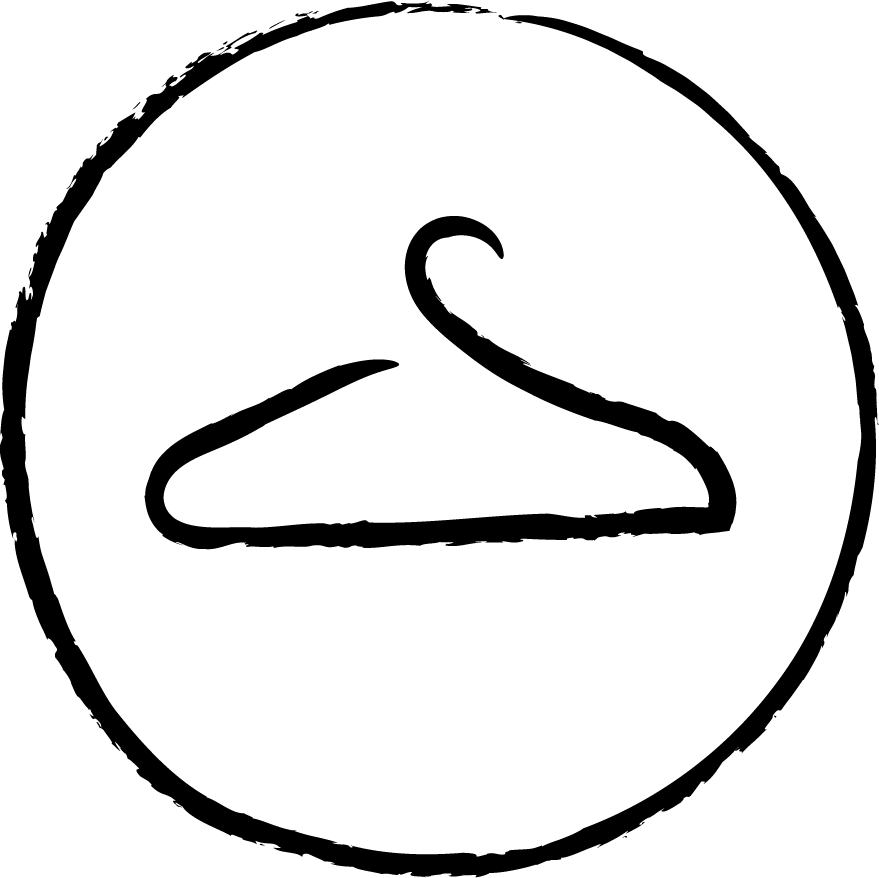 Our returns in the UK are 100% free. Our transparent returns system makes it super easy to send any garment back for a refund or exchange. Even though it's a pre-order we make enough stock to have some on hand if you need to swap size, so don't worry about that!
---
Because we offer 30 days free returns, it really does cost you nothing to take a chance and try out this brand new garment. If it doesn't fit you the way you like or if you just change your mind, then you can send it back (at our cost) and we'll refund you. As long as you haven't worn or washed it, of course. You can't lose!
---
---
"So when am I getting it?"

We've already ordered the yarn and reserved the slots at the factory for the manufacturing run.

We're due to receive the garments in our new state of the art warehouse on 10th December, so they'll be shipped the following Monday on 13th December.

We're factoring in a little breathing space for a small delay and all deliveries will be completed by 20th December.

---
---
---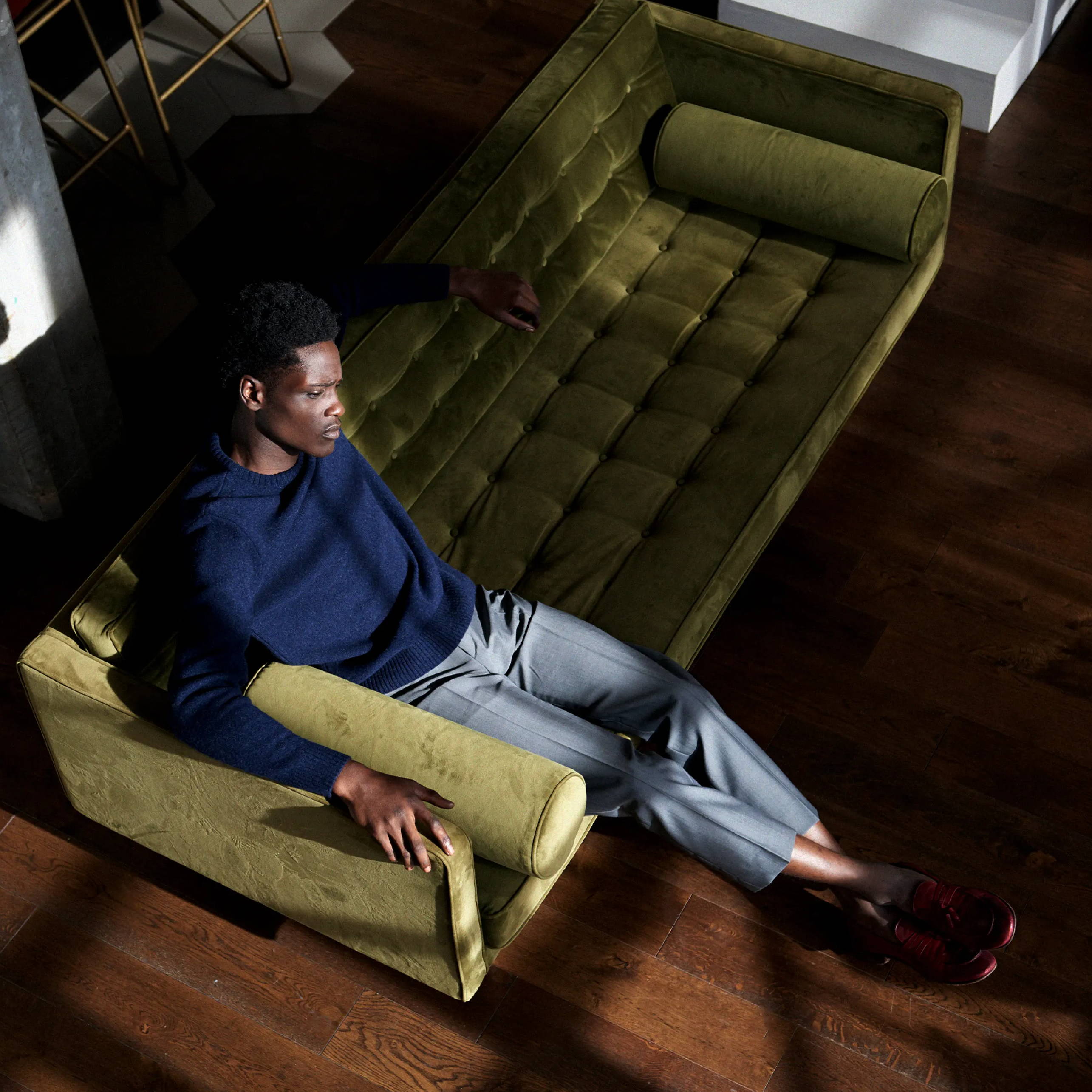 ---
---
A new way of bringing new products to life. We listen to what you ask us to make next. Then we design the new clothes you want.

You crowd fund them by placing a pre-order and you save 30%.

We make them to order, so there's less waste. Then we deliver them when they're ready and you get an amazing garment at much lower cost.

Everybody wins.

This is the first piece from the Elgen Atelier…

---