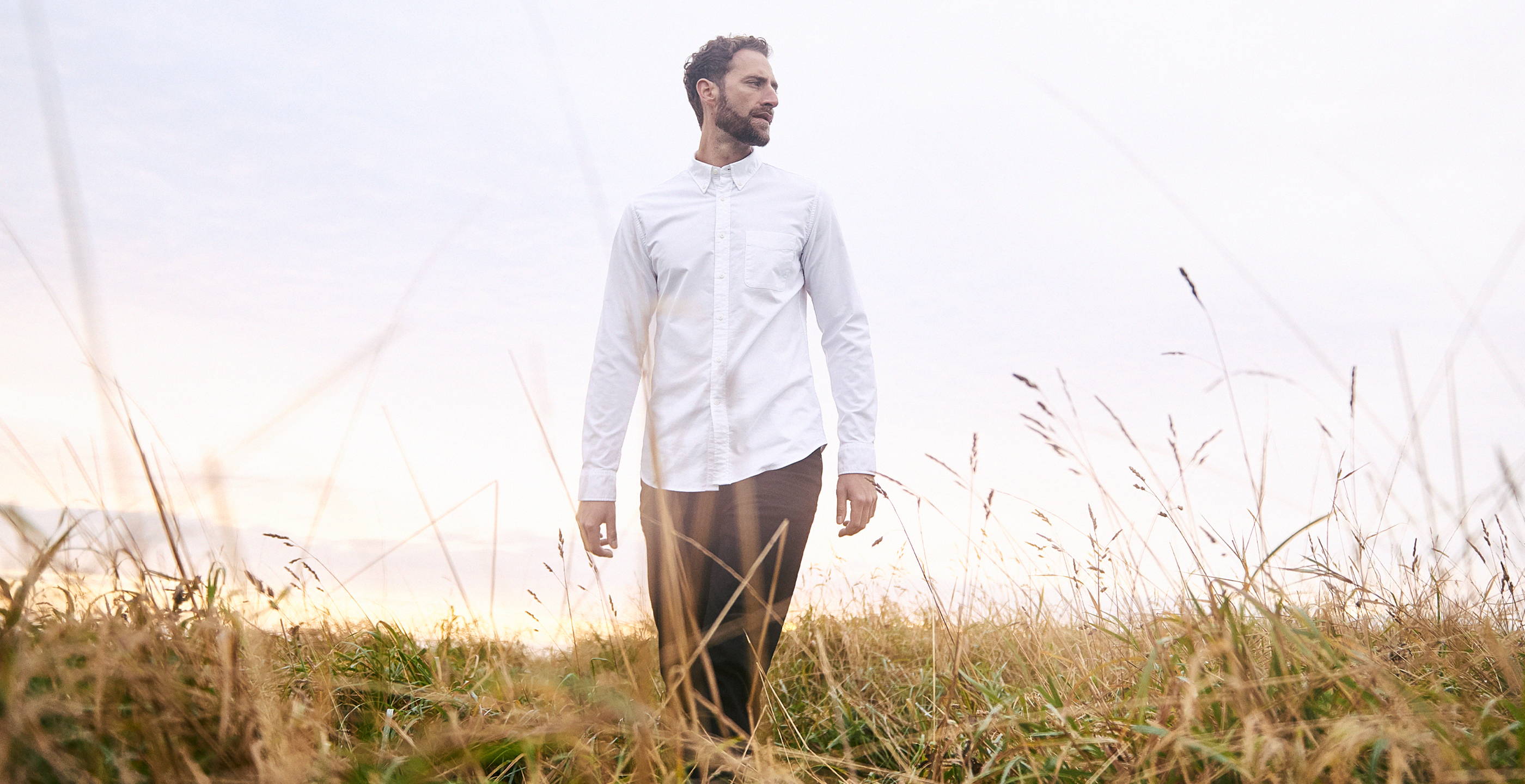 ---

---
Enter you email below and we'll send you a
discount code for 25% off anything in our store.

• 25% off anything you pre-order now.
• Free standard shipping.
• 120 day no hassle money back guarantee.
• Free returns.

10% off your first order with your code
OX10FS
Free shipping in the UK
120 day free returns

---
---
Want the Perfect Oxford Shirt?

Want the Perfect
Oxford Shirt?

We were sick of badly fitting, uncomfortably cut shirts,
made from cheap materials, but still monstrously expensive.

So we set out to make the
perfect Oxford Shirt...

And we have.

For us, perfect comes down to
3 things:

---
We've developed a cut & fit that is designed to make you look great, but comfortable all day.
Made from organically grown, close basket weave cotton, that's soft enough for all day wear, yet strong enough to keep its shape.
Our pricing cuts out all unnecessary markups, so we can give you the quality of a luxury Shirt at half of the regular cost.
---
---
---
---
---
Back when the Oxford shirt was the uniform of Oxbridge and The Ivy League, ladies would pull the loops out of the back of their boyfriend's shirts to show he was taken.
Despite that piece of folklore, we've decided to pare down the whole design of our Oxford shirt so that it simply makes you look and feel great.
We've kept the traditional button-down collar, breast pocket and mother of pearl backed buttons, while discarding what we think is all the unnecessary detailing.
For us, that meant that the locker loop had to go.
The cuff and collar are shallow. The arms, shoulders and chest fitted, but it's looser through the mid-section for comfort.
---
The close basket weave organically grown Turkish cotton is simply the finest we could find. Soft enough for all day wear, whilst still thick enough not to be translucent, and yet strong enough to keep its shape and feel wash after wash.
This incredible fabric is then cut, sewn and hand finished by master tailors in our factory in Turkey.
While we aim to manufacture as many of our garments as we can in the UK, it's sad to discover that shirt makers and those skills are almost non-existent in the UK today.
So, just as most of Savile Row has done, we've looked to Istanbul.
We've kept the full process in Turkey to help reduce the garment's carbon footprint as much as we can, while still ensuring that we can make the very best shirt possible.    
Our T-Shirts are made to last and designed to be lived in.
Grown in California, spun in England, the long-staple 100% Supima Cotton we use to make our T-Shirt is stronger yet softer, more comfortable and longer lasting than regular cotton.
Only grown on 500 family owned farms, the farming practices used to produce our Supima Cotton sets environmental and ethical standards for cotton around the world. So our T-Shirts are never made at a cost to our planet.
We spin this into 150 gram fabric that's It's light enough to wear all day, but solid enough to hold it shape wash after wash.
All the seams are twin needle stitched to make them durable against everyday wear and maintain the fit and shape we worked so hard to develop.
This exceptional raw material and our obsessive finishing keeps your T-Shirt looking its best and retaining its fit well past when most others would be languishing in landfill.
---
---
---
We think you should know how we price your clothes, and why they cost what they do.
Traditional premium brands sell their Oxford shirts for around £150. Ours is £75.
When pricing their clothes, they have have to mark them up by between 5-7 times the cost price, to factor in expenses like their high-street stores and wholesale resellers.
As we sell directly to you, we don't. We cut out all the middlemen and unnecessary mark ups, while still using some of the same factories and, what we think are, finer fabrics.
So we can give you the same level of quality, fit and satisfaction at half of the price.
---
---
---
Order your
Perfect
Oxford Shirt

10% off your first order with your code
OX10FS
Free shipping in the UK
120 day free returns

---